These days, there are many different ways to get rid of your belongings. You can hold a garage sale, list items on Craigslist or Facebook Marketplace, or give them to Goodwill. But what if you want to sell your items for the most money possible? Here are some of the top online stores for buying and selling locally!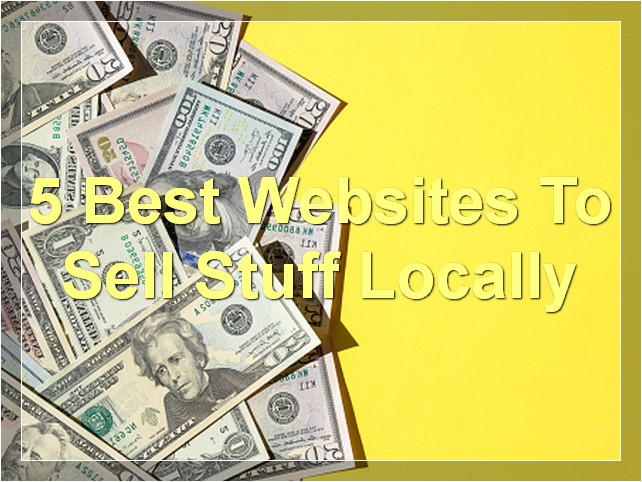 5 Best Websites To Sell Stuff Locally
Letgo
You can sell almost anything on the online marketplace Letgo, from clothing and furniture to electronics and automobiles. You can connect with buyers in your area and it's simple to use.
OfferUp
OfferUp and Letgo are comparable, but there are some significant differences. For starters, it has fewer categories, which means it might not be the best place to sell expensive items. However, it works well for smaller items like clothing, toys, and housewares.
5miles
Another local selling app like OfferUp and Letgo is 5miles. There are many different categories, so you can sell almost anything there. Additionally, it includes features that enable you to negotiate with customers and create payment schedules.
Craigslist
One of the earliest and most well-known platforms for local buying and selling is Craigslist. It's fantastic because there are no fees and using it is completely free. Simply create a listing and wait for a response.
Facebook Marketplace
Facebook Marketplace is a relatively new platform for local buying and selling. You can locate buyers and sellers within your own Facebook network, which is convenient. It's also simple to use and list items.
Tips To Help Sell Stuff Locally
Although selling items online is a great way to earn some extra money, there are times when you simply need to get rid of things locally and without delay. Here are some pointers to get you started:
Choose the best method of sale for the product you're selling. Your best bet might be a garage sale or Craigslist ad if it's something small or inexpensive. Consider using a consignment store or online auction site for larger items.
Take photos of your items in good quality. This will enhance their appeal to potential buyers and speed up the selling process.
Clearly describe your items, including any relevant details like measurements, condition, etc. The more details you offer, the more likely it is that someone will be interested in your offering.
Charge fairly for your goods. You might have trouble finding a buyer if you overprice them. On the other hand, you risk losing money on the sale if you underprice them.
Be ready to haggle over price. When purchasing items locally, many people anticipate haggling, so be ready to lower your asking price if necessary.
You should be able to sell your items quickly and painlessly by using the advice in this article. Good fortune!