Do you believe that you could save money each month by renting the items you currently own? There are many items you can rent to save money, including clothing, furniture, and tools. See our comprehensive list of the top 50 rentals.
Top Things to Rent to Make Money
A Room
An Extra Home
Storage Space
A Vehicle
A Boat
An RV
A Bicycle
Tools
Clothes
Shoe Rental Business
A Parking Space
Advertising Space
A Bounce House
A Water Slide
Sports Equipment
Make Money Renting A Pool
Car Seats
Photography Equipment
Musical Instruments
A Website
Fishing Gear
Earn Rental Income on Board Games
Sewing Equipment
Art Supplies
Check Out These Similar Posts
Camping Supplies
Gardening Space
Event Space
Surfboards
Bandwidth
Friendship
Baby Equipment
Protective Gear
Space for Animals
Appliances
Electronics
Video Games
Textbooks
Office Space
A Filming Location
A Jet Ski
Musical Space
A Kitchen
A Portable Playground
Space in Your Car
Moving Gear
Mobility Items
Furniture
Cables and Cords
Diving Gear
Rock Climbing Supplies
Formal Wear
Catering Equipment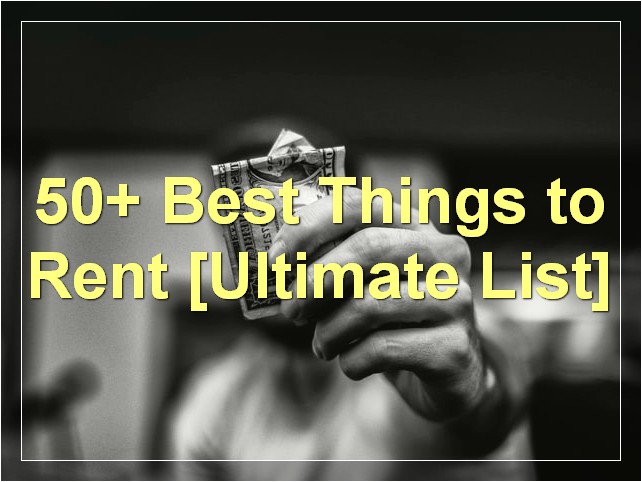 Final Thoughts on the Best Things to Rent
You can get the things you need without having to spend a lot of money by renting them. You can rent a wide range of items, and each has advantages of its own. The best items to rent are those that will ultimately save you money or make your life easier.