The best way to get in shape is to find a fitness side hustle that you love. There are so many great options out there, and this guide will help you find the perfect one for you.
Top Fitness Side Hustles for Personal Trainers
Create a Fitness Blog
Offer Online Personal Training
Start an Ecommerce Business
Start a Personal Training YouTube Channel
Podcast About Fitness
Sell Online Courses
Offer Group Fitness Classes
Sell Digital Products
Start a Meal Prep Side Hustle
Deliver Food with Doordash
Deliver Groceries with Instacart
Pet Sit with Rover
Do Yard Work
Work at Your Local Gym
Take Online Surveys
Start a Moving Service
Drive for Uber or Lyft
Work as a Freelance Writer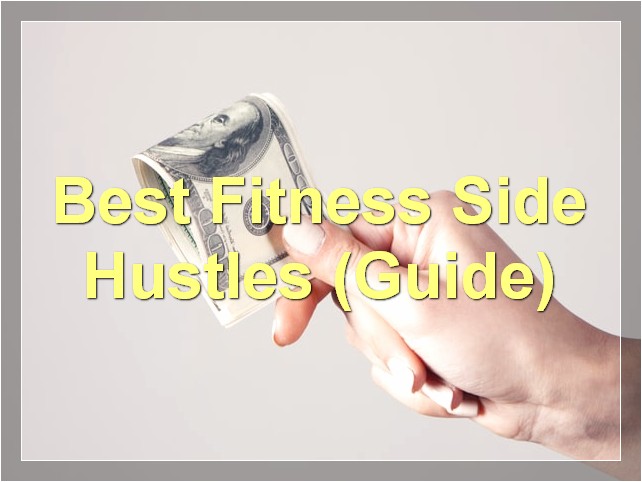 Final Thoughts on Side Hustles for Personal Trainers
As a personal trainer, you have the unique ability to turn your passion for fitness into a money-making side hustle. There are a number of ways to do this, from teaching group fitness classes to working with clients one-on-one. No matter what route you decide to take, there are some things you should keep in mind to make sure your side hustle is successful.
First and foremost, it's important to remember that your side hustle is just that – a side hustle. It's not your full-time job, so don't treat it as such. That means you don't need to be available 24/7 and you don't need to put in 40 hours a week. Of course, the more time you can dedicate to your side hustle, the more successful it will be, but don't burn yourself out trying to make it a full-time job.
Second, make sure you're still focusing on your day job. Your side hustle is meant to supplement your income, not replace it. If you start putting all of your effort into your side hustle and neglecting your full-time job, you could find yourself out of a job and without an income.
Finally, don't forget to have fun! Pursuing a side hustle can be a lot of work, but it should also be something you enjoy doing. If you're not enjoying your side hustle, it's probably not worth the effort. Find something that fits your interests and personality and go for it!