There are plenty of ways to make money from home as a stay-at-home mum, and you don't have to sacrifice your time with your children to do it. With a little creativity and some hustle, you can easily make some extra cash without ever leaving the house. Here are 20+ ideas to get you started.
20+ Ways to Make Money A Stay at Home Mum
Online Surveys
Remote admin work
Focus groups
Mystery Shopping
Blogging
Share your internet usage
Become a virtual assistant
Write articles for blogs and businesses
Offer services to your neighbours
Start an Etsy Shop
Data entry
Find a parttime job out of the home
Teach English online
Become a Facebook Marketplace seller
Rent out your car space
Rent out your car
Sell pictures of your feet
Start a home childcare business
Try Matched Betting
Become a Professional Organiser
Start a craft selling business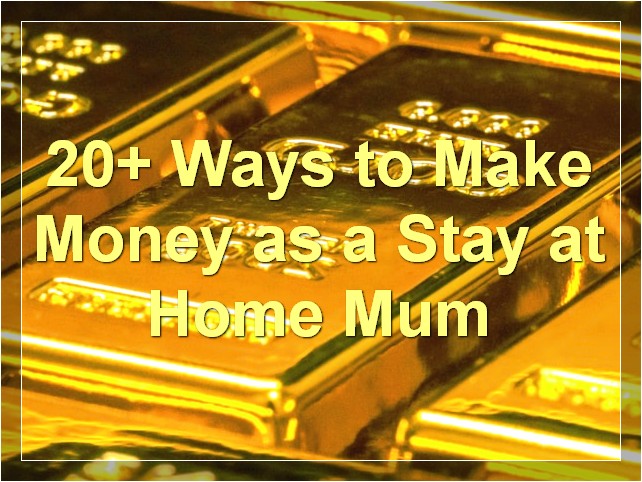 More Ideas for Making Money as a Stay at Home Mum
There are plenty of stay at home mums out there who are looking for ways to make some extra money. Here are a few ideas to get you started:
Start a blog: If you're a stay at home mum with a knack for writing, why not start a blog? You can write about anything you like, from your daily life as a mum to your favourite recipes. Once you've built up a following, you can start monetising your blog by selling advertising space or joining an affiliate program.
Do some freelance work: If you've got some skills that others need, why not do some freelance work? You can offer your services as a virtual assistant, writer, editor or graphic designer. There are plenty of websites that will help you find work, such as Elance and PeoplePerHour.
Sell your stuff: Got some unwanted items lying around the house? Why not sell them online? You can use sites like eBay and Gumtree to get rid of things you don't need and make some extra cash in the process.
Offer your services: From dog walking to babysitting, there are plenty of services that stay at home mums can offer. Use sites like TaskRabbit to find people who need help with everyday tasks.
Start a business: If you've got a great business idea, there's no reason why you can't start your own business from home. With the internet, it's easier than ever to get started. All you need is a computer and an internet connection.
So there you have it – five great ways for stay at home mums to make some extra money. So what are you waiting for? Get started today!