Summer is the perfect time to make some extra cash on the side. Check out this list of the 32 best summer side hustles to make some extra money.
Best Side Hustles for Summer
Car Detailing
Deliver Food with Doordash
Take Online Surveys
Complete Paid Focus Groups
Deliver Groceries with Instacart
Lifeguarding
Pet Sitting
House Sitting
Dog Walking
Blogging
Sell Crafts Online
Make Money Writing Resumes
Freelance Writing
Advertise On Your Car
Start a Vending Machine Side Hustle
Start a YouTube Channel
Start a Podcast
Work as a Mystery Shopper
Drive for Uber or Lyft
Donate Plasma
Tutoring
Start a Lawn Care Business
Clean Homes
Stream Video Games
Start a Flipping Side Gig
Start a Pressure Washing Side Hustle
Work as a Mover
Rent Out Spare Space
Work as an Event Planner
Earn Cashback When Shopping
Teach English
Rent Out Your Car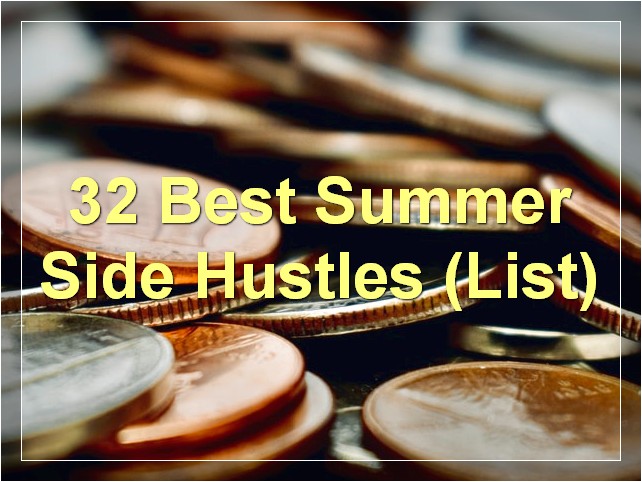 Final Thoughts on Summer Side Hustles
There are a lot of different ways that you can make some extra money during the summer months. Whether you're looking to start a small business, make some extra cash, or simply want to stay busy during the summer months, there are plenty of options out there.
One popular option is to start a side hustle. A side hustle is a great way to make some extra money without having to commit to a full-time job. There are plenty of different side hustles you can choose from, and the best one for you will depend on your skills and interests.
If you're interested in starting a summer side hustle, be sure to check out our list of ideas below. With a little bit of effort, you can easily find a side hustle that's perfect for you.